Ginger has various properties such as helping with weight loss, treating tonsillitis, hoarseness, high cholesterol, high blood pressure, sore throat, cough, colds, muscle aches, blood circulation problems, migraine and arthritis. It also helps in the treatment of intestinal conditions such as indigestion, colic, gas, heartburn, loss of appetite, dizziness and nausea.
Ginger is a plant that has a stem that has a very particular aroma and has a spicy flavour and can be used to flavour foods. Due to its intense flavor, it can be used as a salt substitute to season foods.
Its scientific name is Zingiber officinale and it can be bought in stores of natural products and supermarkets in its natural form or in powder form, or in some pharmacies in the form of capsules.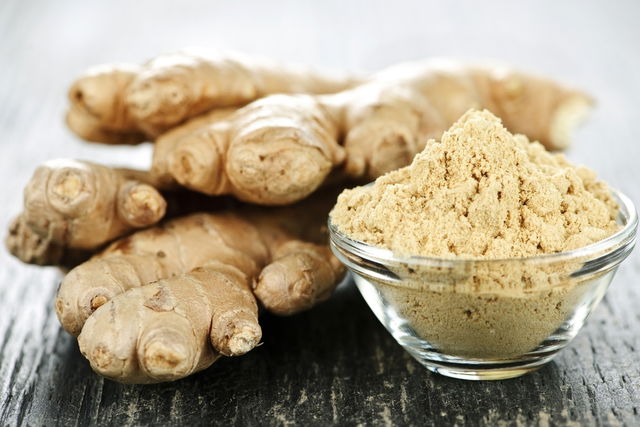 Ginger Properties
The properties of Ginger are due to the fact that it has anticoagulant, vasodilator, expectorant, analgesic, digestive, anti-inflammatory, antiemetic, analgesic, antitussive, astringent, carminative, antipyretic and antispasmodic. Know all the benefits of ginger for health.
How to use ginger
The most used part of ginger is its roots, which can be chopped into small cubes or grated to flavour foods. In addition to this, it can also be consumed in the form of tea, capsules or preparing a poultice.
Ginger tea : place 2 cm of ginger root in a pot with 200 mL of water and boil for 5 minutes. Strain, let cool and drink up to 3 times a day;
Poultice : grate the ginger and apply to the painful region, cover with gauze and leave for 20 minutes. These compresses can be used to place in cases of rheumatism or in some inflamed region such as the belly when you have menstruation, in the forehead for the headache or in a tooth to relieve the toothache, this because it has action stimulant that causes the blood capillaries to dilate, relieving pain.
Capsules : should be consumed preferably under the direction of a specialist or as indicated by the manufacturer's label, usually 1 capsule should be taken per day.
Nutritional information
Below is a table with the nutritional components of ginger:
| | |
| --- | --- |
| Components | Quantity per 100 g |
| Energy | 80 calories |
| Protein | 1.8 g |
| Fat | 0.8 g |
| Carbohydrates | 18g |
| Fibres | 2 g |
| Vitamin C | 5 mg |
| Potassium | 415 mg |
Ginger can be used in sweet and savoury recipes. The finely chopped or grated root can be used in rice, to prepare sauces, sauerkraut, tomato sauce and in oriental foods. Ground can be used in cakes, cookies, bread and hot drinks, for example.
Common questions about ginger
1. Is eating ginger bad?
When consumed in excess, ginger can cause tummy ache, especially in people who have a sensitive stomach and children, and can also cause drowsiness. In addition, it should not be consumed by people taking anticoagulant medications.
2. Does ginger make blood more liquid?
Yes, eating ginger on a regular basis helps the blood to be more "liquid", being useful in cases of high blood pressure, for example, but should be avoided by people taking medications such as warfarin, because it increases the risk of bleeding.
3. Does ginger increase pressure?
People with high blood pressure and who use medications to control it should only consume ginger under medical guidance, as it can interfere with the effect of the medication, uncontrolled blood pressure.
4. Does ginger increase immunity?
Yes, the consumption of powdered, crystallized ginger and ginger tea improves the body's response to infections, making it a good ally against flu and colds, for example.
5. Does ginger help you lose weight?
Ginger root has a stimulating action and that is why it can help increase the metabolism and as a consequence the energy expenditure of the body, but it will only be useful to lose weight if the person is on a diet and physical activity.
6. Does ginger help treat migraine?
Yes, some studies have shown that ginger in capsule and gel form, thanks to its anti-inflammatory and analgesic properties, helps fight migraine. Usually, 1 or 2 capsules of 550 mg per day are recommended.
Ginger Recipes
Ginger can be used in sweet and savory recipes. The finely chopped or grated root can be used in sauces, sauerkraut, tomato sauce and in oriental foods. Ground can be used in cakes, cookies, breads and hot drinks, for example.
1. Lemon juice with ginger and mint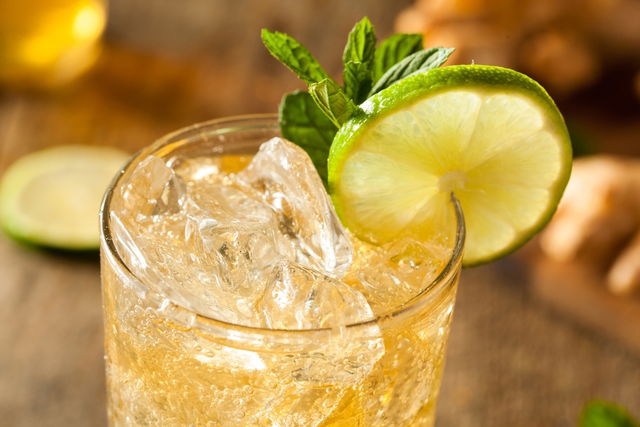 This recipe is easy to prepare and can be a good option to cool off.
Ingredients
1 tablespoon of lemon peels;
300 ml of lemon juice;
1 tablespoon ginger with peel;
1 cup of mint;
150 ml of boiling water;
1200 ml of cold water;
250 g of sugar
Preparation Mode
Mint tea should be prepared first with the leaves and boiling water, then all the ingredients should be liquefied in the blender to form a homogeneous mixture. Strain and serve cold.
2. Ground beef with ginger sauce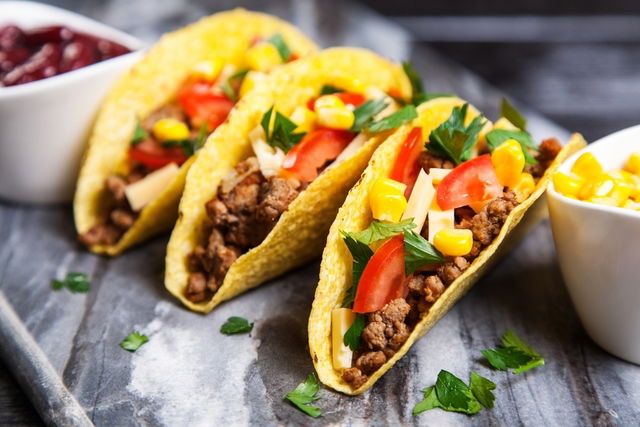 This recipe is simple, tasty and can be used to accompany pasta, as stuffed with corn or wheat tortillas or to make paprika or baked stuffed eggplants, for example.
Ingredients
500 g ground beef;
2 ripe tomatoes;
1 onion;
1/2 red pepper;
Parsley and chives to taste;
Salt and ground ginger to taste;
5 crushed garlic cloves;
2 spoons of olive oil or oil;
300 ml of water
Preparation Mode
Place the garlic and onion in a pot with a drizzle of olive oil until golden brown. Add the meat and let it brown for a few minutes, stirring always. Gradually add 150 ml of water and the other ingredients until the meat begins to cook and grabs flavour. Check if the meat is cooking well, add the remaining water keeping it over medium heat for approximately 20 minutes or until the meat is well cooked.
3. Ginger water
Ginger water is excellent to give more flavour to the water to increase the consumption of liquids in those people who do not like to drink water. Also, also help lose weight.
How to prepare: Slice the ginger and add it in 1 litre of water, let stand overnight. Drink during the day without sweetening.
4. Canned ginger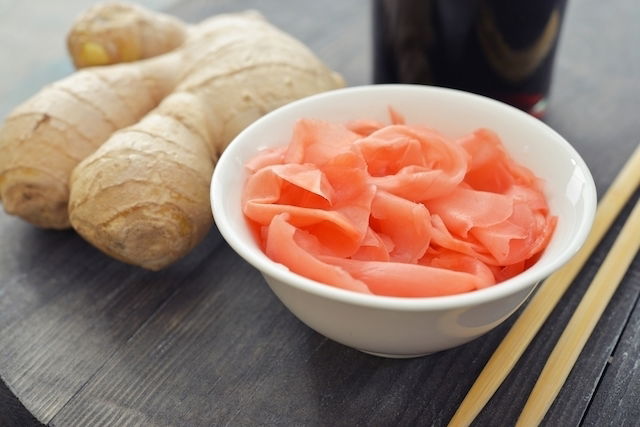 Ingredients
400 g of ginger;
1/2 cup of sugar;
1 cup vinegar
3 teaspoons salt;
1 glass container of approximately 1/2 liter with lid.
Preparation Mode
Peel the ginger and then slice it into long thin slices. Cook only in water until it boils and then let it cool naturally. Then mix the other ingredients and bring to a high heat for 5 minutes, after it starts to boil it should be brought to a simmer. Store the ginger in a glass bowl at least 2 days before consuming it.
This homemade canned ginger lasts about 6 months, as long as it is kept in the fridge.
Possible side effects
Ginger side effects include stomachache and drowsiness when consumed in excess.
Contraindications
Ginger is contraindicated in people who use anticoagulant medications such as warfarin, because it reduces the blood's ability to form clots, running the risk of bleeding. In addition to this, people with high blood pressure who use medications to control the pressure should only consume ginger under medical guidance, as it can interfere with the effect of the medication by uncontrolling the pressure.
During pregnancy the maximum dose of ginger should be 1g per kg of weight, this root is used to relieve dizziness and nausea during pregnancy.